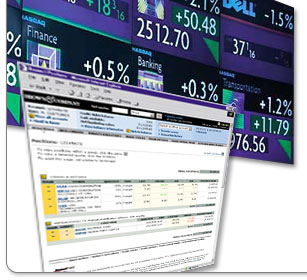 Brown & Company Core Brokerage — Boston, MA

Experienced investors demand an experienced broker. Brown & Company is known in the industry for offering some of the lowest commission rates—sometimes as low as $5 a trade. In order to provide their clients with such deep discounts, they cater specifically to those investors who have been in the market for over 5 years and who know exactly what they want to do. In turn, their customers demand fast execution of their trades. Brown & Company set out to build a website to meet their clients' expectations. Fast and reliable trades, and a no-frills interface were the design principles. Working with a team of over 80 people, I was responsible for the technical design and Java code for the display of account balances and global navigation. Additionally, I built application screens in JSP and HTML and performance tuned the front-end presentation layer. Towards the end of development I took over the site's Information Architecture.

Visit the Brown & Company website (or take a tour).